Home > Search Charente-Maritime / Vendee > Camping les Grosses Pierres
CAMPING LES GROSSES PIERRES
Ile d'oleron
[ France - Charente-Maritime / Vendee ]
0
LES GROSSES PIERRES campsite in St Georges d'Oleron is situated 900m from the beach. This campsite offers accommodation in 290 pitches.

For more information on this accommodation, as well as self-drive and rail packages, contact our UK reservations team on 020 7371 6111.

For children
Free of charge July and August:
"Club Smarties" for children aged 4 to 7 years
"Club Juniors" for children aged 8 to 11 years
"Club Teens" for children aged 12 to 17 years
Practical information
State at time of booking and pay locally when required
Free parking (1 car/mobile-home)
Bed linen 12 euros/single bed, 14 euros/double bed; towels 10 euros/set
TV: 42 euros/week; 70 euros/2 weeks (state at time of booking; subject to availability)
Pets 35 euros/pet/week (Cat.1 and 2 dogs not permitted; max. 1 pet/mobile-home, under 20kg)

Prices are per accommodation, per week Wednesday to Wednesday or Saturday to Saturday
2/5-4/7 + 29/8-12/9: choice of arrival and departure day
Free of charge
Indoor heated swimming pool + paddling pool
Outdoor heated swimming pool + waterslides (open June to September)
Children's play area
Multi-sports pitch
Boules
Table tennis
Payable services
Restaurant
Bar with TV room (may only offer French channels)
Take-away service
Mini market
Gym room
Games room
Bike hire
Massages (July + August only)
Mini-golf
WiFi access
Laundry room
BBQ (gas) hire: 30 euros/week
Entertainment
Free of charge (July and August):
Sports and evening entertainment
Accommodation equipped with
Kitchenette with microwave, shower room/WC, wooden terrace.
Enter the contact details of the friend who you would like to show this property to, an email with a link to it will be sent to them.
Enter the contact details of the friend who you would like to show this property to, an email with a link to it will be sent to them.

2 BEDROOM MOBILE HOME [H46]
Sleeps 4/6; approx. 28m². Living area with double sofa bed, double bedroom, twin bedroom (80cm width beds).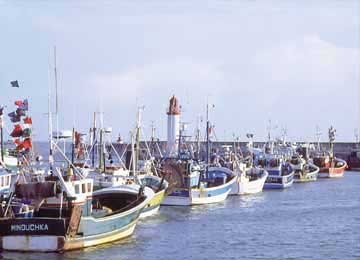 Nearest Airport :
La Rochelle (70 km)

Nearest Train Station :
Rochefort (47 km)
Home page > Search Charente-Maritime / Vendee > Ile d'oleron
Ile d'oleron
France - Charente-Maritime / Vendee
The prices shown exclude the booking fee (£15-30) which will be added at a later stage in the booking process.
Facing La Rochelle, the Ile d'Oleron is connected to the mainland by a 3km-long bridge. It is the largest island on the French Atlantic Coast, with 90km of coastline and vast sandy beaches.
Other activities
Activities available on the Ile d'Oleron include horse-riding, watersports, parachuting, plus a 9-hole golf course, cycle paths and tennis.
Practical information
Please note: the information provided here is intended for guidance purposes only and is not contractual. For the most recent and up to date resort information, please contact the local tourist office.
Our customers also viewed
Votre numéro de téléphone a été communiqué à nos services, vous allez être rappelé d'ici peu.
callback_faq_titre callback_faq
callback_ceoui callback_ce_tel

Le service est disponible de 9h à 19h du Lundi au Samedi.
Afin qu'un conseiller puisse vous rappeler, merci de saisir votre numéro de téléphone.
En cas de forte demande, il est possible que vous soyez rappelé à la prochaine ouverture du service.


The map is loading,
Please wait…